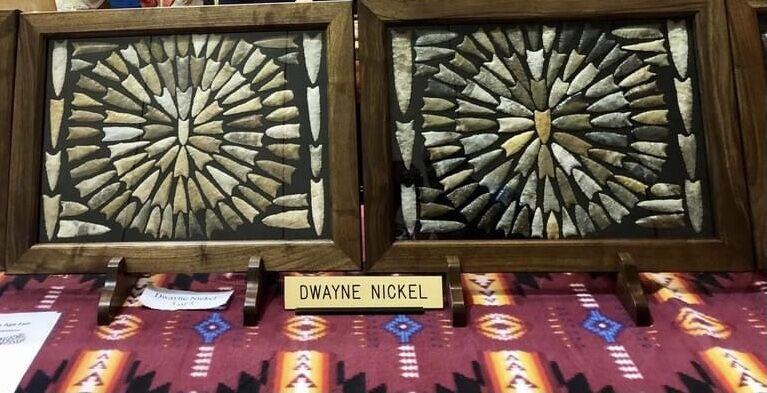 ENID, Oklahoma. – The Central Plains Stone Age Fair arrives in Fairview on October 2 with large collections of early human and Native American artifacts.
The public is invited to come and view 13,000-year-old pottery, beads, arrowheads, knives and tools from all over the Central Plains – Oklahoma, Kansas, Texas, Missouri, Nebraska and Arkansas.
Dozens of artifact collectors representing each region of the Central Plains will be in attendance. Collectors are passionate about exhibiting and educating people about preserving the ancient history of this area, said Dwayne Nickel, one of the event's organizers.
Participants are encouraged to bring any artifacts they wish identified for their geographic origin and age.
Artifact and collector's exhibitions like this take place across the country, but this is the second such event in Fairview, with the first taking place in 2019.
"This is probably one of the largest such gatherings in Northwest Oklahoma," Nickel said.
The event is sponsored by the Oklahoma Archaeological Society.
The fair will be held from 8 a.m. to 5 p.m. on October 2 at the Major County Fairgrounds Exhibition Center in Fairview.
Admission is $ 4 for adults and free for those 18 and under.