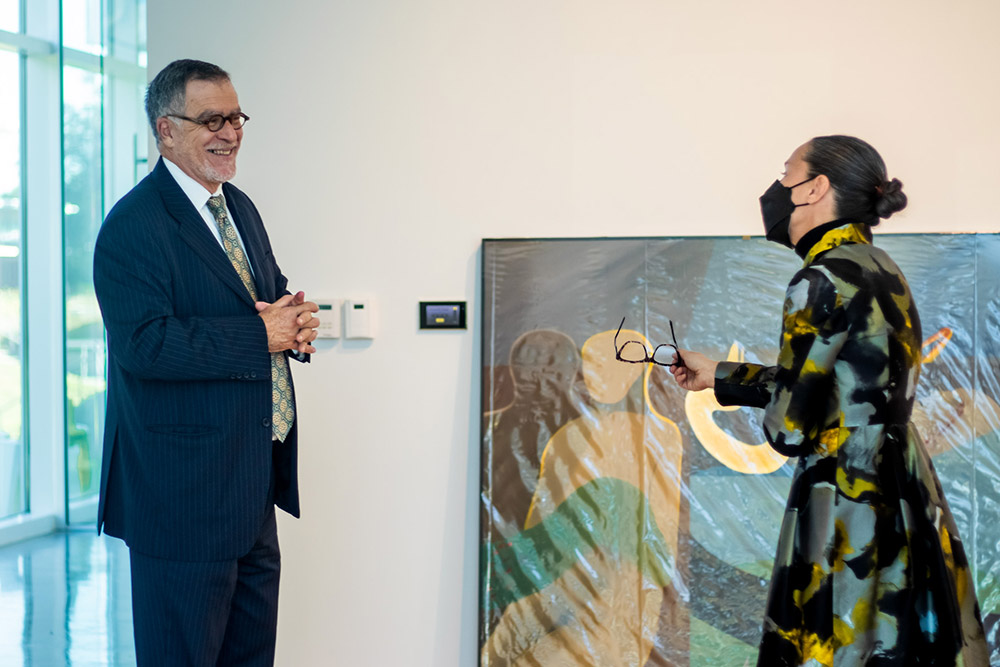 The remaining pieces will be stored in the permanent collection, which boasts thousands of works by renowned artists, including that of Eckerd: the late Robert Hodgell, said Nicole Manuel '98, Creative Arts Collegium coordinator and collection manager. She is currently working with first year research associates and the Eckerd College library to digitize portions of the collection.
"A lot of our Hodgells are our own; while some of our prints appear in the inventories of major museums, "explains Manuel. "Scanning unique pieces allows them to be searched and extracted for viewing if someone needs them for academic purposes. "
Skinner says the pieces can also be used for lectures and gallery shows where appropriate.
"Unfortunately, we can't display all the art we have, just not enough walls. I've heard people say we should have a museum, "Skinner comments. "We are very fortunate to have three galleries on campus. When these spaces are reopened to the public, we will be happy to display our collection to the community at large. "
The entire gift of Latin American art will be on display at Helmar's Elliott Gallery and the Enole Nielsen Center for the Visual Arts during the month of January. The gallery's opening hours are 10 a.m. to 5 p.m., Monday to Friday.