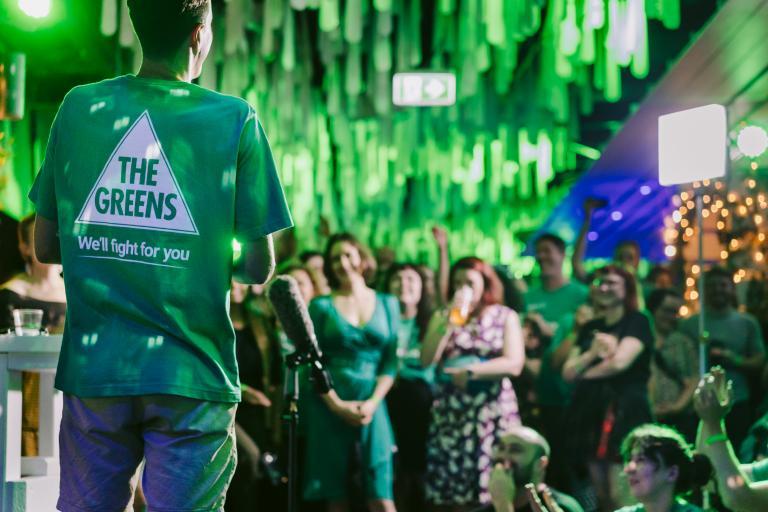 All quotes attributed to Jo Clay MLA, ACT Greens Arts Spokesperson.
"I welcome the new Statement of Ambition for the Arts in Canberra today and the funding that will be provided in ACT's next budget, but it is overwhelmingly focused on infrastructure. Only a fraction of this funding goes to jobs, and among those jobs, administrative jobs take priority over artists.
"While I understand the need to modernize aging infrastructure, I do not view government maintenance of government assets and new buildings as funding for the arts. It is as usual for a city.
"We need our artistic institutions, of course, but investing in facilities rather than artists is like building schools without teachers. The $ 89 million funding for arts-related infrastructure across the Statement of Ambition is good, but we should be able to prioritize over $ 4 million to invest in the artists themselves. .
"During the pandemic, Canberra's art scene has changed dramatically. Many creative endeavors have moved online. Many artists have lost most or all of their income. This package does not recognize that if we want great art, we have to make sure artists are paid.
"ACT Greens brought a comprehensive arts kit that is creative and bold to the election and we will continue to work with our partners in government and through the Legislature to see this vision come true.
"The initiatives listed in the ambition statement go some way towards realizing the Greens' commitment to Jobs for Artist, with 8 residencies and a new public artwork to be commissioned from a female or non-binary artist, but the Greens want a three-year creative industries program that provides jobs for 100 artists.
"Buildings and administration are not a thriving creative community. Creative people do it. Artists must be at the heart of investments in the arts to connect and animate our community.
"Too often artists are paid last and below the poverty line. ACT Greens want to make sure that any government funding that incorporates an artistic element pays working professional artists first, before others online are paid.
"I would also like to see transparent open rounds of funding for arts organizations and concrete strategies to uplift artists from diverse communities, from whom we can all learn and grow."
/ Public distribution. This material is from the original organization / authors and may be ad hoc in nature, edited for clarity, style and length. The views and opinions expressed are those of the author (s). See it in full here.