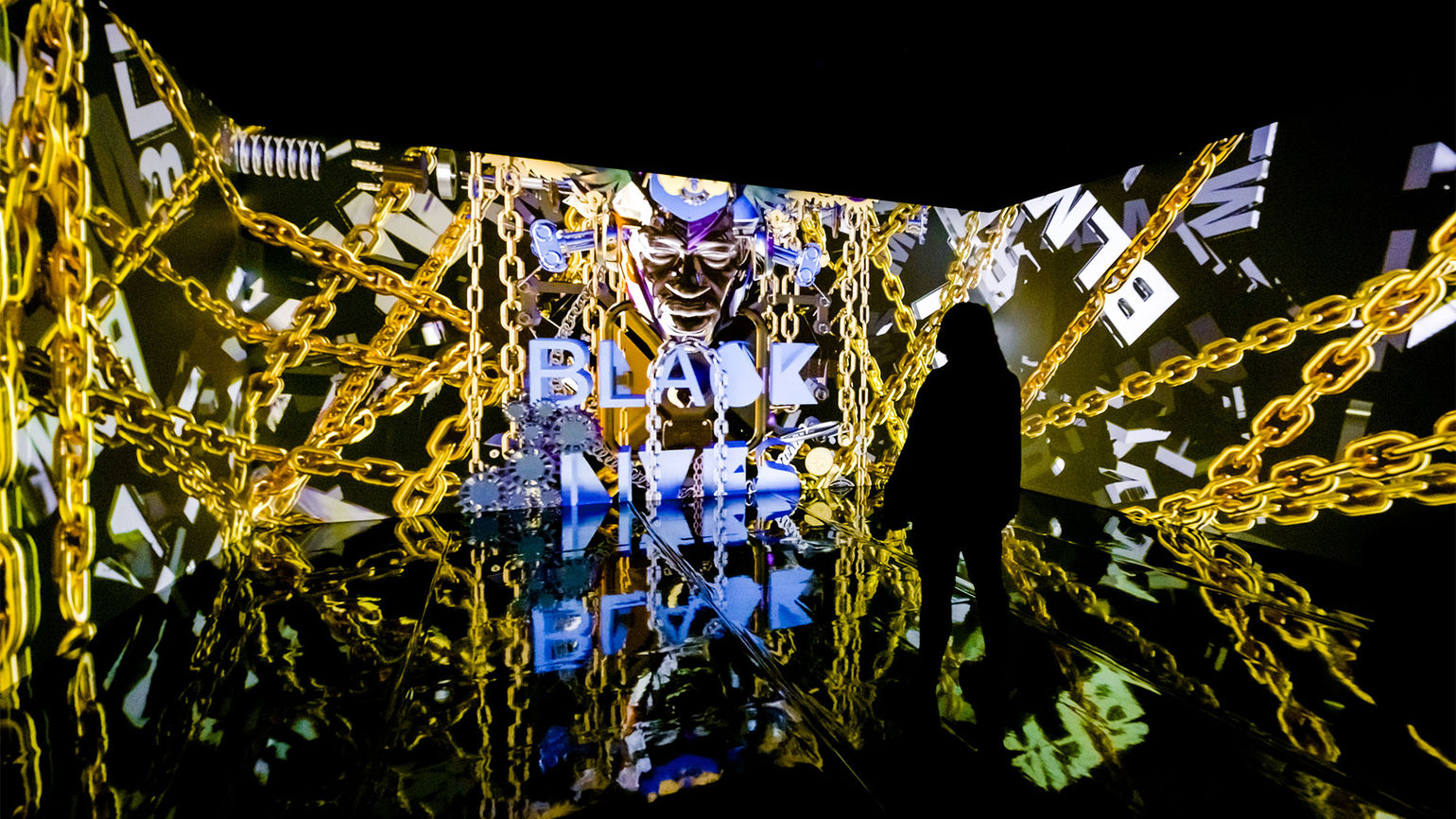 [ad_1]
"Ase: Afro Frequencies", a multisensory digital art exhibition, opened at the Bellagio Gallery of Fine Art on December 23.
The exhibition, a celebration of the historical, social and cultural aspects of the black experience, is presented by Artechouse in collaboration with Afro-surrealist visual artist Vince Fraser and poet Ursula Rucker.
Ase (pronounced "ah-shay"), a Yoruba philosophy of the power to demand change, is the design concept behind the exhibition. It presents installations inspired by West African traditions, presenting them as symbols of black culture and hope.
• Forum: Cataloging the Black Travel Experience
"'Ase: Afro Frequencies' is unlike any of the exhibitions we've hosted at the Bellagio Gallery of Fine Art before, and its execution is outstanding," said Tarissa Tiberti, Executive Director of MGM Resorts Art & Culture. "It is an honor for us to offer visitors an unforgettable experience that communicates messages with such cultural relevance in addition to pushing the boundaries between art and technology."
"Ase: Afro Frequencies" will be open daily until April 18 at the Bellagio Gallery of Fine Art. Photo credit: Max Rykov
The exhibition will be open from 10 a.m. to 6 p.m. daily until April 18. The last entries are sold 30 minutes before closing.
Tickets cost $ 18 (plus taxes and fees) for adults and $ 15 for people 65 and over, students, teachers, and military personnel. Children 5 and under are free.
For more information, visit the Galerie des Beaux-Arts website.
[ad_2]