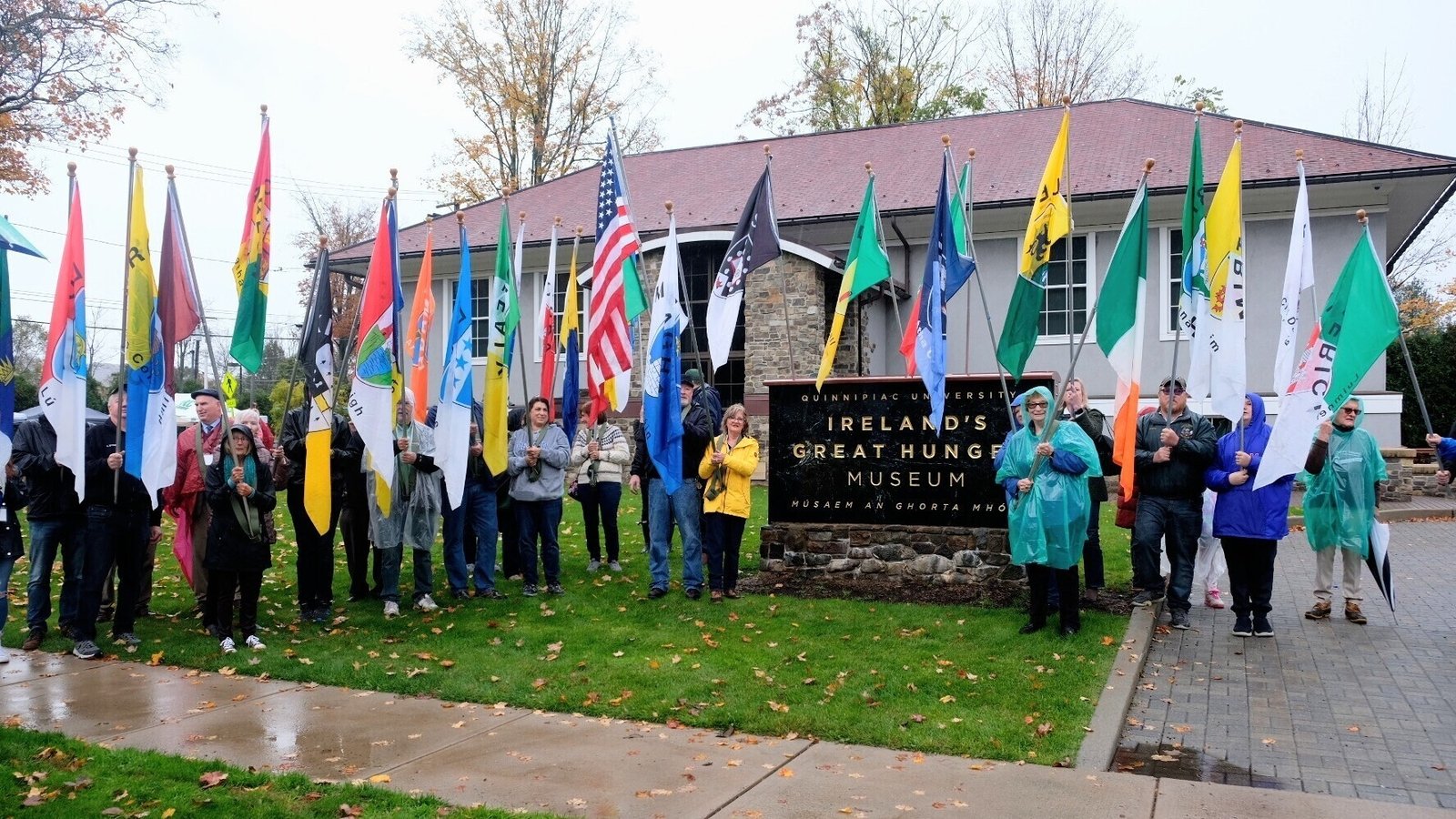 Activists organized an event in the US state of Connecticut opposing the closure of a museum that houses the world's largest collection of art linked to the Irish famine.
The Great Hunger Museum of Ireland, which is owned by Quinnipiac University, was closed last year due to Covid-19, but it was decided not to reopen the institution following a unanimous vote of the university's board of directors.
In 2019, Quinnipiac said it was reassessing the museum's funding due to cost-cutting plans and gave the facility until June 2020 to become self-sustaining.
A coalition of US-Irish groups formed the "Committee to Save the Irish Museum from Hungry" and met outside the museum yesterday in Hamden, Connecticut, to voice their opposition to the shutdown.
"This tribute to the museum aims to bring together a peaceful coalition of voices to save the museum and its collection," according to a statement from the committee.
The group says it is seeking to overturn the university's decision and reopen the museum.
"If this effort fails, the committee seeks to ensure that the collection remains intact and entire, and that it is not dismantled and sold for profit by Quinnipiac," the statement said.
The Attorney General for the U.S. state of Connecticut has opened an investigation into the museum's closure after activists raised concerns that it could result in the sale or disbursement of the museum's collection, owned by a non-profit institution.
Quinnipiac University said it has no plans to sell the museum's collection and that efforts are underway to find a new location for the works of art.
"The university is in active talks with potential partners who wish to display the collection of the Great Hunger Museum of Ireland; Quinnipiac does not sell any part of the museum's collection," a spokesperson said.
"We are responding to the Attorney General's office and will provide the necessary information requested on the Great Hunger Museum of Ireland, including relevant policies regarding gifts, donations received and the museum's financial operations," the spokesperson added.
In 2018, artwork from the museum was transported to Ireland for an exhibition titled "Coming Home" which toured Dublin, Cork and Derry.