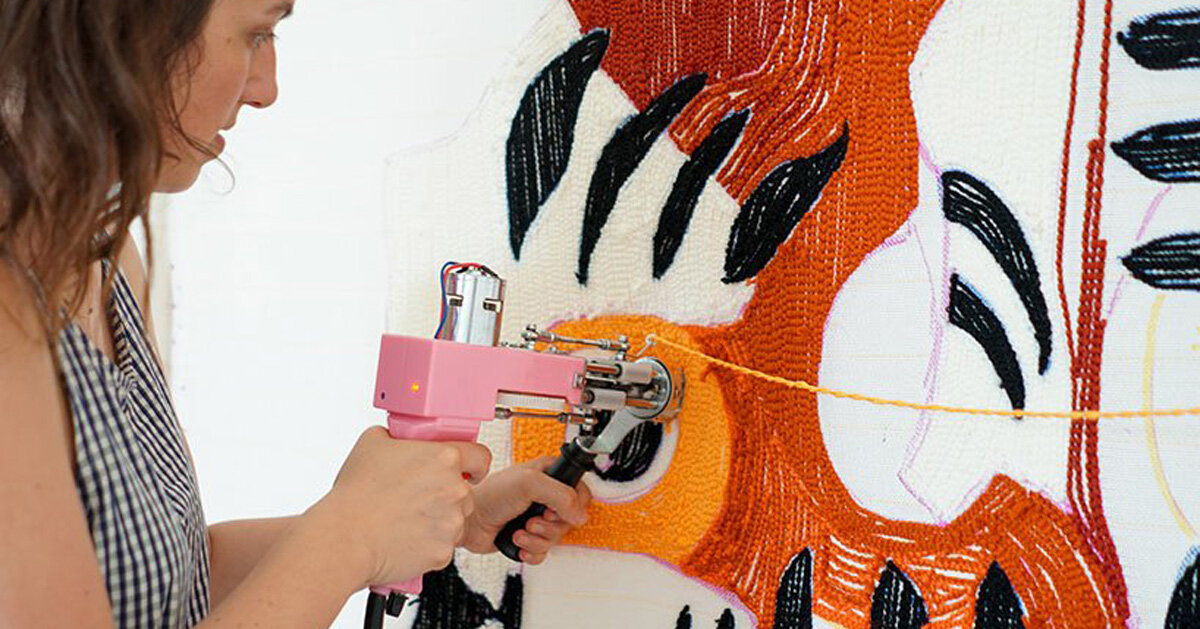 dov ganchrow and guy megides for jerusalem design week 2022
Dov Ganchrow and Guy Megides' collaboration, "Skinning," offers an interesting victimless twist on the concept of skinning a wild animal for its skin. He uses 3D photogrammetry scans of animal sculptures and artifacts produced over the past 40,000 years, to digitally "skin" the artifacts and reuse them as tufts. carpet. The work was produced for Jerusalem Design Week 2022, as part of the Go for Broke exposure which explores the dialogue between archeology and design, focusing on discoveries and inventions, and objects and their stories.
all images courtesy of Dov Ganchrow
CARTOON TIGER CARPETS made using 3D photogrammetry
"Skinning" was created in response to the nature of archeology and experiments in how objects from the past can be changed, clarified and renewed. product designer Dov Ganchrow uses 3D photogrammetry, a contemporary analytical tool typically used by archaeologists that allows them to study and archive artifacts. It has an inherent technical feature that allows for a reinterpretation of two hominid-related craft traditions: skinning hunted animals and creating sculptural icons of those same animals.
The process and technology make it possible to browse endless animal sculptures and artifacts that have been produced over the past 40,000 years. Digital files of 3D color artifacts (virtual objects with a surface appearance close to the real world) are made for the representation software in two distinct and related groups of information: the geometric/volumetric spatial information contained in a mesh, and correlated, the color information (UV map) belonging to the surface of this mesh. textile designer and creative collaborator, Guy Megides, is then able to use the digital files to renew and transform the digital skin of cultural artifacts into carpets. The collection includes digital skin patterns and tufted rugs made from the skin of a cartoon tiger, a Vietnamese ceramic tiger model, and a 40,000-year-old mountain lion statue made from mammoth ivory.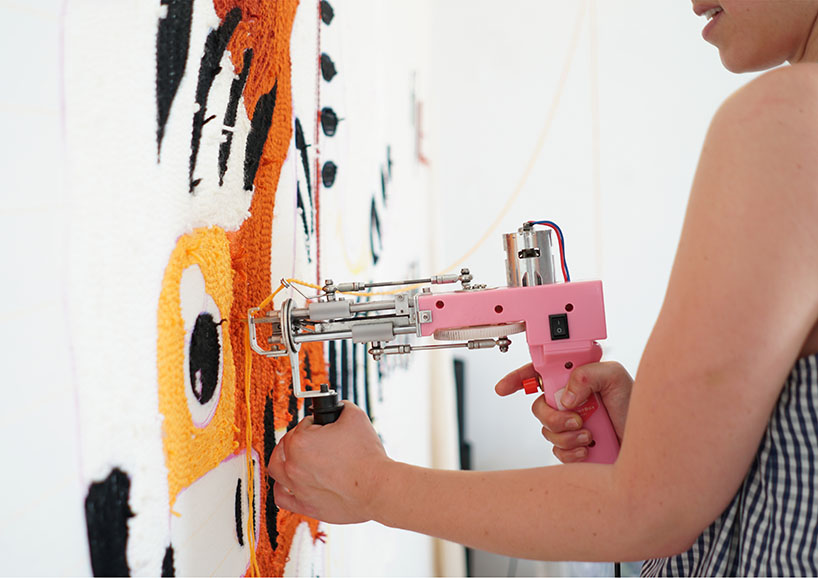 guy megides collaborates with dov ganchrow to make the tiger skins

bushy tiger skin