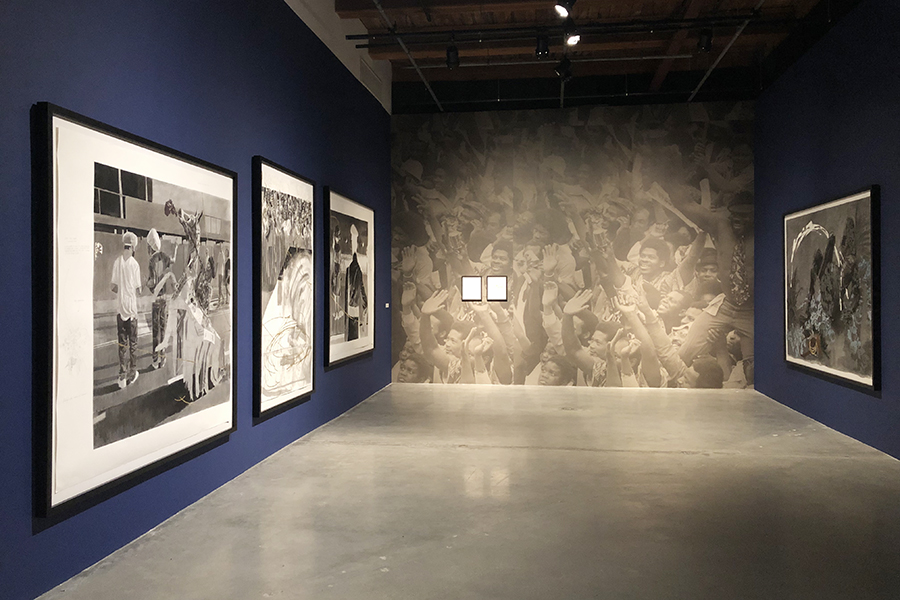 The work of Cosmo Whyte, assistant professor of art at Florida State University, is featured in Prospect 5 (P5), a city-wide art exhibit that invites artists from around the world to create projects in various locations in New Orleans.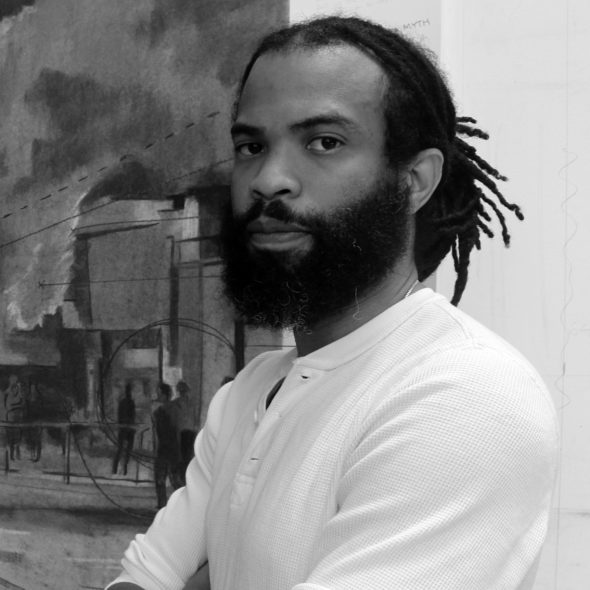 "Prospect 5 is an internationally renowned arts platform that takes place in many museums and galleries throughout the greater New Orleans area," said Lilian Garcia Roig, professor and chair of the art department at FSU. "Curators and art writers from across the country will be coming to see it, so it's very exciting and important that Assistant Professor Whyte is included at such an early stage in his career. "
The exhibition, which takes place every three years, invites young people, students and the public to discuss important topics and issues.
This year's theme, "Yesterday, We Said Tomorrow," is inspired by local jazz musician Christian Scott's album aTunde Adjuah ​​and focuses on "the unspoken present, the place where the past and the future meet. join and where other action plans become possible ".
The artists featured in P5 will explore how history informs the present while simultaneously contrasting newly commissioned art with the city's historically significant pieces.
"As I prepared for Prospect, I was thinking about what kind of connection I could make from my experience in Jamaica to presenting my work in New Orleans through dialogue," Whyte said. "I was thinking about the tourism industry and the service economies in both places, how there is a voyeuristic consumption of black experiences like cultural dance and music."
Whyte's exhibition space is guarded by his introductory installation – "The Interlocutor," a hand-painted bead curtain 7.7ft high by 10ft wide. Beyond the Curtain contains the other works in Whyte's presentation. Funding for a first-year experience award partially supported this installation.
"This is the biggest show I have ever been to," said Whyte.
Whyte also worked with the Master Craftsman Studio at FSU on the project.
"At Master Craftsman Studio, we're excited to help a fellow artist streamline their process and better bring their vision to life," said Maggie Jones, studio artist at Master Craftsman Studio.
"The Interlocutor" uses as a starting point the photograph "Limbo Dancer Thrills Thousands of Toronto Citizens during Caribana, 1967" by Canadian photojournalist Boris Spremo.
The photograph shows a man performing limbo, a traditional Caribbean dance, during Canada's Caribana, a Canadian celebration of Caribbean culture.
"I discovered this photograph during my research for this exhibit," said Whyte. "This is a very striking photograph of a limbo dancer in intense contortion and thousands of people looking at him and taking pictures."
Whyte said this photograph is especially important because it was the inaugural year of the Caribana celebration in Canada.
Whyte uses the image of the contorted dancer as a symbol of the contortion immigrants can feel as they integrate into a new country. Asking Prospect viewers to enter through the curtain is part of the process of viewing his work.
"You see this image of contortion, you have to go through it, that has to be the context in which you meet the rest of the designs," Whyte said.
Whyte is also exhibiting a large "Sketches of Character" triptych, an untitled large drawing and an 11 foot high wall installation, "Flash Your Horn and Show Your Second Skin".
Whyte has recognized the importance of exhibiting with P5 at this point in his career and attributes his success to the support of Florida State University.
Whyte's work is on display in the Prospect 5 exhibition until January 23, 2022.
For more information, visit https://www.prospect5.org/artists/cosmo-whyte.