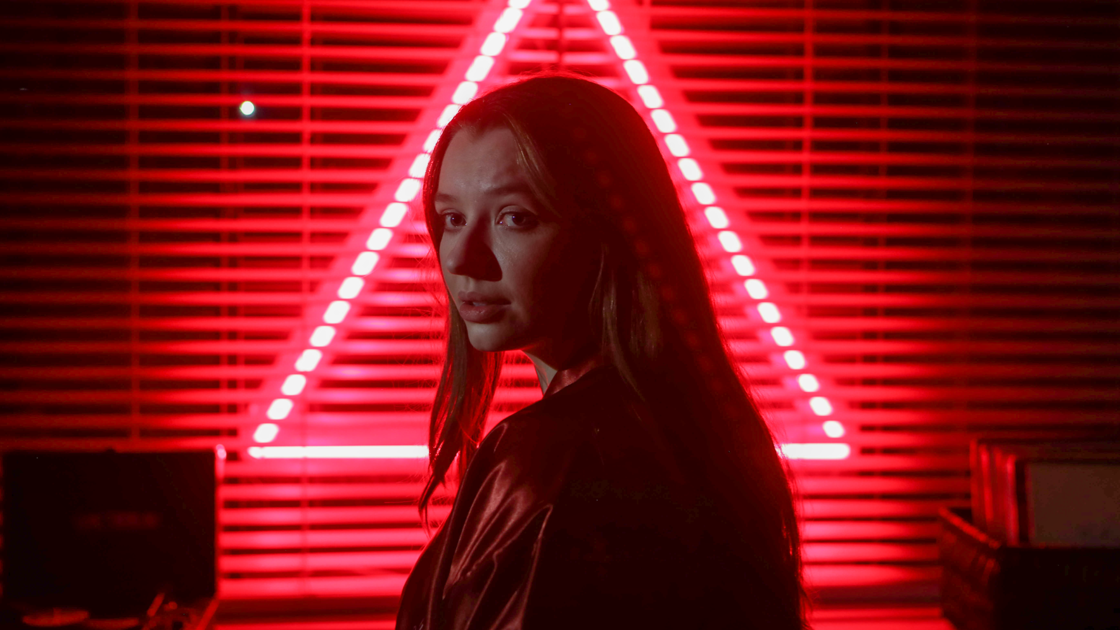 "Some people are put on this planet to be a doctor or a lawyer," he said. "I am here to tell scary stories."
They are currently working on an upcoming psychological horror thriller, Judy. On the eve of her wedding, Judy (Alaina Laethem) feels lost. She is happy to be engaged to her fiancé, Peter (played by DiSanti), but can't help but feel hidden in the shadows of her success. As she longs for a deeper meaning in her life, Judy's prayers are answered when a dark force calls out to her in her dreams. Judy then takes a frightening new path and embraces a change that will cost her everything she's ever known.
Judy began as a one-minute trailer with Rivas obsessed with the striking footage of the McAllister Ranch barn during the height of the pandemic. It quickly evolved into full production with Goff and DiSanti. The cast and crew are made up of residents of Flagstaff and the southwest.
"Judy is a beast of a whole different caliber, "said Rivas.
Previously, Rivas, Goff and DiSanti financed their films themselves, working days to make it work, which left them a certain freedom in their production. But, of course, funding your own films can be limiting. But they took a different path with Judy. It was their most ambitious venture to date and turned to a crowdfunding campaign as the final sequences approach. This took them to the next level with an Indiegogo campaign surpassing the goal of $ 5,000 to over $ 9,000. That money took over rentals, locations, and more while shifting much of the weight off their shoulders (and their bank accounts).