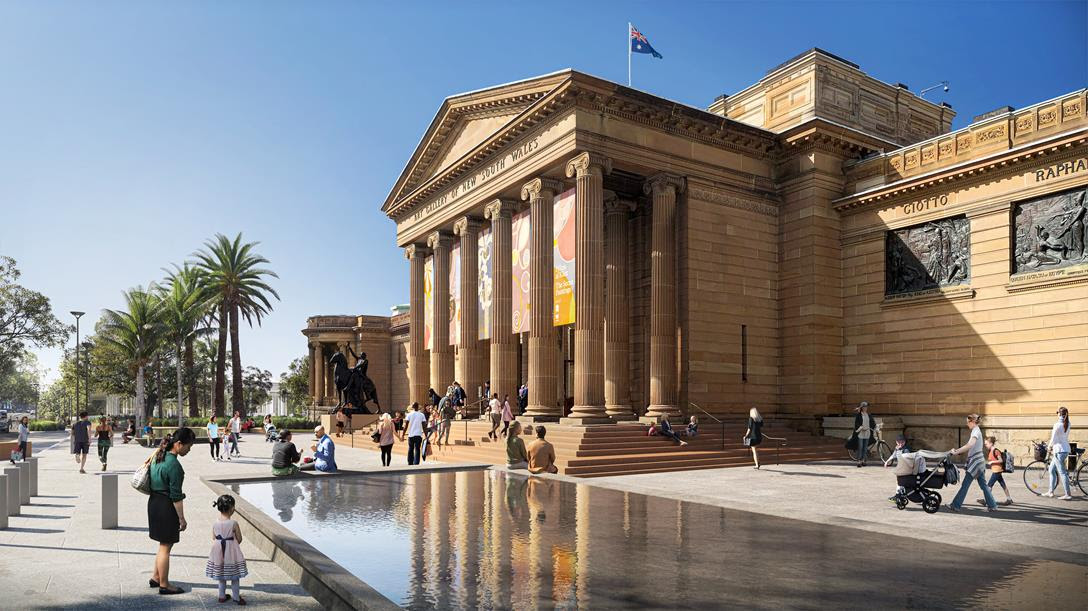 [ad_1]
After welcoming applications from Australian architects for the world-class opportunity to design and build NGV Contemporary – soon to be Australia's largest museum of contemporary art and design – four shortlisted designs will progress to incorporate innovation , sustainability and connection in the 10,000 square-meter gallery space.
In the recent announcement, Creative Industries Minister Danny Pearson said: "The new gallery is part of Australia's largest cultural infrastructure project ever which will be at the heart of Melbourne's reimagined arts district and create thousands local jobs. "
Proudly supporting Australian design, NGV Director Tony Ellwood AM said, "NGV Contemporary will be at the heart of Australia's cultural identity and a place all Victorians will be proud to call their own.
The transformation of Melbourne's Arts District comes with a budget of $ 1.68 billion and a substantial grant of $ 20 million from the Ian Potter Foundation.
Read: Creative State 2025: New policy puts creativity at the heart of Victoria
The shortlisted teams are John Wardle Architects, Field, Angelo Candalepas and Associates Pty Limited and Open Weave, with the successful team to be announced in early 2022.
In similar news, AGNSW revealed the first architectural renderings of its transformed 850 square meter civic space outside the entrance to its historic building as part of the Modern Sydney Project.
In collaboration with the American landscape architect Kathryn Gustafson – who notably designed the commemorative fountain of Princess Diana in London – and the Seattle company GGN alongside the Australian studio McGregor Coxall, the new forecourt will host two reflection pools, seats and trees providing additional shade to establish a 24 hour accessible space.
With a new building designed by Pritszker SANAA award-winning architects, the transformation heralds AGNSW's 150th anniversary with the gallery's commitment to bringing arts and culture to the public for decades to come.
Despite disruption from COVID, the Sydney Modern Project's construction program is due to begin site preparations this month and is expected to be completed by the end of 2022, backed by a $ 344 million public and philanthropic partnership.
Read: How to raise $ 100 million
On the other hand, the controversial Powerhouse Parramatta project – West Sydney's premier cultural institution – has announced Lendlease as a construction partner.
Powerhouse Managing Director Lisa Havilah said: "With the appointment of our partner Lendlease, Western Sydney NSW's long-awaited cultural institution will become a reality … Powerhouse Parramatta will redefine the cultural landscape of Greater Sydney, NSW and Australia and the Powerhouse team and I look forward to working with our communities, industry and our many partners as we embark on the construction of this remarkable building. '
Designed through an international partnership between French studio Moreau Kusunoki and Australian architects Genton, Lendlease will offer Australia's largest column-free space with a 6-star Green Star rating for 'global leadership' in environmental sustainability.
Read: The time is right: climate awareness in museums is a must
The new 18,000 square meter space on the banks of the Parramatta River is expected to welcome over two million visitors in its first year while offering a dynamic and changing program.
[ad_2]