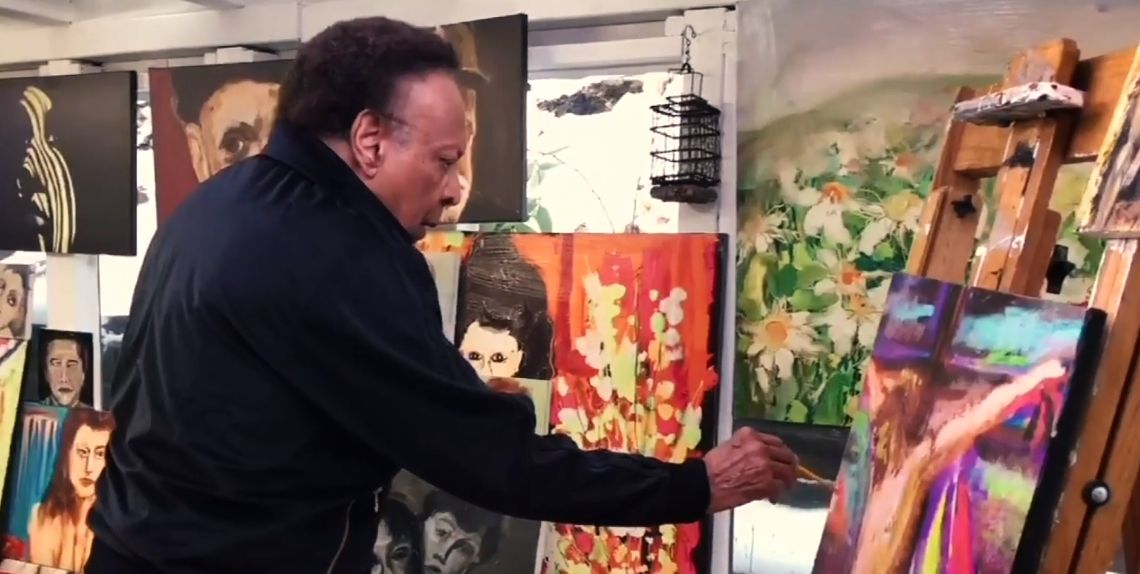 NEW YORK — The year 1967 was defined by challenge. Sidney Poitier defied the critics. Thurgood Marshall defied the odds. Jimi Hendrix defied musical gravity. But the severity of social injustice and the Vietnam War produced a challenge that changed the country forever.
During the so-called "long hot summer", 159 riots broke out across the country calling for change and an end to the war. Martin Luther King Jr. came to New York to give an authoritative voice to this challenge.
Local television stations felt it was essential for black reporters and presenters to find and tell the stories of a changing black America. Bob Teague had previously been reporting at WNBC when Melba Tolliver and Gil Noble were brought to WABC. Bill McCreary transitioned from radio to what was then WNEW, eventually becoming the first black man to co-anchor a local prime-time newscast.
The following year, John Johnson, who was actually a widely published art teacher, was named by ABC as the first black network documentary producer. Soon after, her on-air career was born.
"For one of my documentaries, one of the ABC presenters came in to do a Q&A and somehow he couldn't and I did it for him. and that's when ABC said we'd like you to be on the air as a correspondent for the network and that's how I started," Johnson recalled.
When asked if he felt any pressure because of his race, Johnson said: "It was very difficult when I started. The people who worked there weren't used to follow the instructions of a black man."
One of his first assignments in 1971 was to report on the bloody Attica prison riot. Born in Harlem and raised in Bedford-Stuyvesant, Johnson gave the network an urban edge that paid off.
"I knew some of the inmates because I grew up in the same neighborhood as some of the Attica inmates," Johnson said. "They asked me to come and be the reporter and be there during the negotiations."
Johnson gained notoriety for ignoring widely reported misinformation about deaths that occurred during the standoff. It would be one of the many proud moments of his career, including meeting Nelson Mandela face to face. Johnson would go on to co-host the 5 and 11 a.m. shows on Channel 2 and lunchtime shows on Channel 4 before stepping down to care for his ailing father. He shared his thoughts on some of his fellow story makers.
Of former WNBC presenter Sue Simmons, Johnson said: "She was someone who understood she had to be right on target and she was, but she was lovely doing it, just a lovely person too."
Johnson also reflected on former WCBS TV reporter and late presenter Reggie Harris.
"Reggie died way too soon. He was also a pioneer. It's very difficult. Reggie died so early but had a very, very productive and creative life as a journalist," Johnson recalled.
Johnson has won nine Emmy Awards during his 30-year career in television news as a journalist, producer, writer and director. Happily married and retired, Johnson, now 83, tells his stories online.
"You have to reflect the world you live in and you have to constantly stay connected and see that world in a very broad way of human emotions and interactions," Johnson said. "What I try to do on the canvas is to express what I see and feel combined with the complexities of living and dealing with other people other things and being open and not closed, intellectually or poetically."