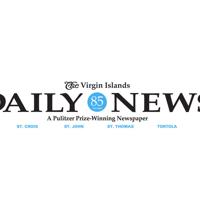 Two art exhibits by local artists, WB Thompson and Jessica Rosenberg, will open tonight at the Mango Tango Art Gallery from 5:30-8:30 p.m.
Known for his vibrant colors and vivid imagery, Thompson has worked with the gallery for over two decades. He is also represented by Art, Inc. and Cappy's in San Antonio, as well as the famous Gallery on the Green in Key West. His show "Cut from Our Time" is an experience reflecting the current feeling of global isolation.
"These works are part of a series of experimental works involving cut shapes and collages on paper," said Thompson. "I've been working in the vein for about a year and these are some early examples. A recurring theme was gathering and the comfort of fellowship. I also enjoyed playing with people's relationships with pets. The bond between a dog and its owner is deep and I liked to explore it in certain works.
"This past year has brought challenges to all of us due to the pandemic and its related issues, as well as personal challenges and worries. I look forward to 2022 and hope that this work serves as a catalyst for things to come.
For "New Work in Colored Clay," a display case of colored stoneware created using the nerikomi process, Rosenberg used a labor-intensive color, form, and pattern technique. She mixed color pigments into wet white clay, then layered and compressed the different batches of colored clay to create a block with patterns traversed by stripes or swirls.
Gallery owner Jane Coombes observes that "her final stage of shaping and forming the ceramic produces stellar visual effects, only possible through the nerikomi technique".
Rosenberg has been with the gallery for over eight years and also finds representation at Bajo el Sol on St. John and Devonish Art Gallery in Anguilla.
The event includes appetizers and spirits in the parking lot with music by Good Vibes Band.
The show lasts a month. For more information, call 340-777-3060.