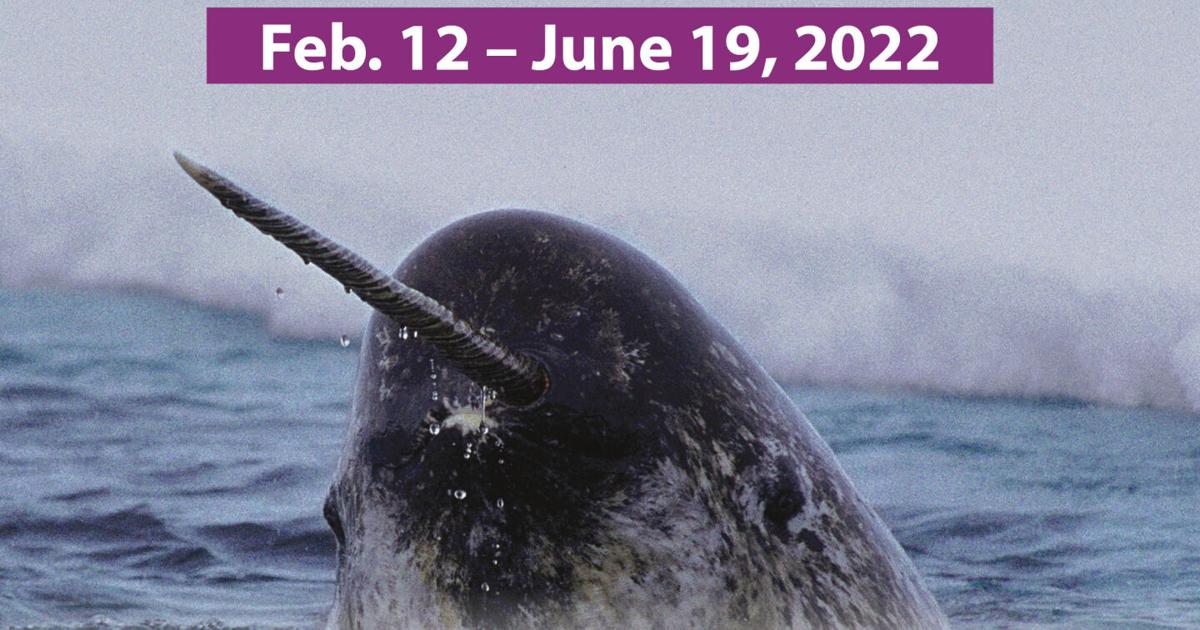 Residents of Normandy curious about one of the world's most majestic sea creatures can visit the Sam Noble Museum and check out their new exhibit.
The Smithsonian's traveling exhibit "Narwhal: Revealing an Arctic Legend" is now on display at the Sam Noble Museum of Natural History at the University of Oklahoma from February 12 through June 19.
The exhibit, which uses first-hand accounts from scientists and the Inuit community, was developed by the Smithsonian's National Museum of Natural History and its Center for Arctic Studies. It was formatted for travel by the Smithsonian Institution's Traveling Exhibitions Service.
Narwhals are 13 to 18 feet long, not including their tusks, seen on most males, which range from six to eight feet. According to a statement from the museum, the arrow is actually a spiral tooth running through their upper lip. They live near the Arctic Circle in the waters surrounding northern Canada, Greenland and Russia.
"The narwhal gives us a unique insight into the evolution of the Arctic and inspires us to preserve and protect its environment, its cultures and its creatures," said William Fitzhugh, exhibit curator and director of the Arctic Studies Center.
The exhibit features a 16-foot life-size model of a male narwhal. Visitors will learn what a narwhal's tusk is for, test their knowledge of teeth, view a cast of a skull from a prehistoric relative, and compare the ways narwhals have adapted to the arctic environment, according to the release. hurry.
Smithsonian experts said what is known about narwhal behavior comes from observations collected by Inuit over generations. Audiences can expect to learn what the Inuit have discovered about how environmental changes have affected the way of life of animals and Inuit.
Visitors to the exhibit can feel immersed among a collection of panoramic images of landscapes, in addition to a variety of narwhal vocalizations. Panoramic landscape images and a soundscape of narwhal vocalizations, ice and water flows, and other arctic wildlife will immerse visitors in the arctic environment of the narwhal.
An exhibit catalog allows readers to explore the most recent research on the narwhal, its biology and history.
Brittany Jones, Marketing Director of the Sam Noble Museum, said the exhibit was educational, fun and informative with interactive elements.
"It's rare for people to have encounters with these kinds of creatures, so it's really great to learn of something so mysterious," Jones said. "It's called the unicorn of the sea."
For more information about the museum and the exhibition, visit SamNobleMuseum.or.edu.
Jeff Elkins covers business, life and community stories for The Transcript. Reach him at [email protected] or @JeffElkins12 on Twitter.