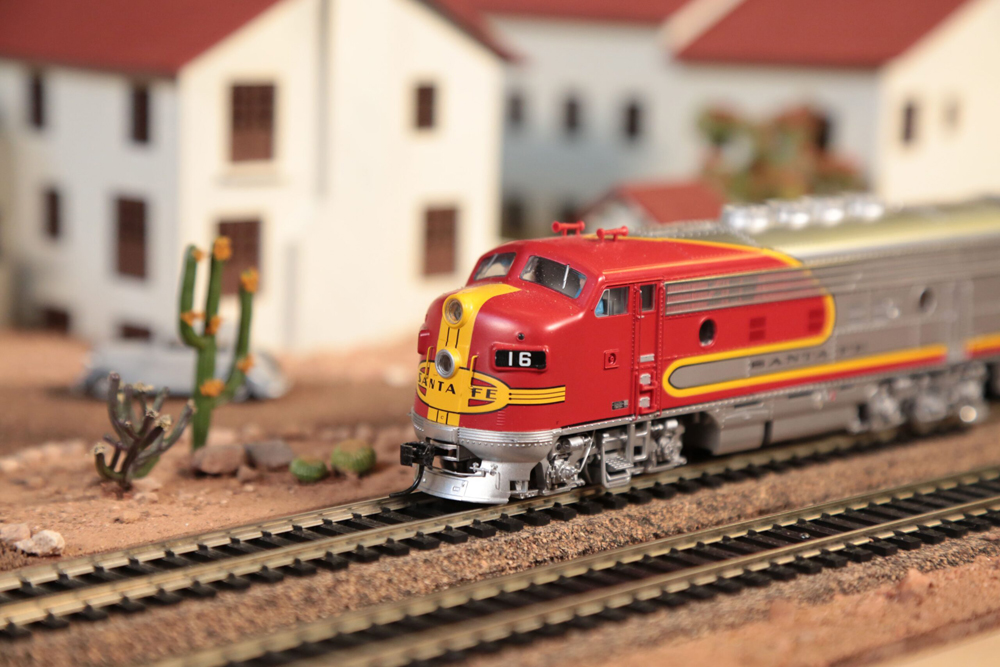 New display features HO and full-scale trains
Scottsdale's Museum of the West in Arizona announces a new exhibit showcasing the story of how the transcontinental railroad transformed and built the American West. "The Railroad Opening the West" is now open to the public.
Western Spirit has contracted with members of the train clubs at Scottsdale's McCormick-Stillman Railroad Park to undertake the design, fabrication, installation and ongoing management of the exhibit. The exhibit will feature vintage HO and G scale trains that will run hands-free and include images and sounds appropriate to the various vignettes, including driving the Golden Spike, Harvey Houses, Harvey Girls, from Hotel El Tovar (Grand Canyon, AZ), Hotel La Posada (Winslow, AZ), Kansas City Union Station and Los Angeles Union Station. Monitors will cycle through presentations of the stories represented in each of the modules.
"The construction of the first transcontinental railroad opened the West to more rapid development and facilitated travel from coast to coast, unleashing a flood of growth as immigrants migrated west," said James Burns, executive director of Western Spirit. "This engaging historical exhibit is interactive and fun for families of all ages, and we look forward to sharing it with our visitors," Burns added.
Richard Fillman, a local train enthusiast who oversaw the construction of the exhibit, said, "With the exception of the federal government, no institution has more fully shaped the look and character of the American West than the railway. We look forward to showcasing the rich history of how the railroad built the West.
To learn more about the display, visit the museum website.