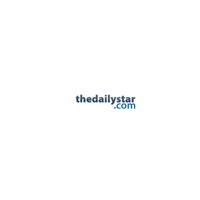 In-person virtual exhibitors wanted
NORWICH – The Chenango Arts Council at 27 W. Main St. in Norwich is seeking exhibitors for its 2022-2023 gallery season.
According to a press release, the CCA will support an in-person gallery exhibit with an opening reception, postcards, posters and social media marketing.
Interested artists are requested to send their curriculum vitae, artist statement and at least eight digital images, including titles and media to [email protected] for review by the gallery committee.
For those who wish to exhibit virtually, the CCA is also looking for online exhibitions as well as member artists to feature in its Guide to the Arts.
A list of guides can include images, videos, web links, and the possibility of being hired for workshops and virtual events.
Artists can email [email protected] or call 607-336-2787 for more information.
Society awards college scholarship
NORWICH – The Chenango County Historical Society is accepting applications for the Elinor Robb Troicke Memorial Fellowship.
According to a press release, the annual scholarship is traditionally awarded in June to a high school graduate from Chenango County.
The scholarship has been awarded annually since 2013.
It honors the memory of Troicke, described as a McDonough community volunteer and supporter of high school students.
Troicke was for many years a volunteer museum educator at CCHS.
She taught art at Oxford Academy and Central School for over 20 years before retiring in 1989.
She was an active member of McDonough United Methodist Church, where she taught Sunday School and Holiday Bible School. She was also a member of United Methodist Women and involved in all functions of the church.
Troicke has also served as a Cub Scout and Girl Scout leader, was a member of the Chenango Piecemakers Quilt Club, co-founded the McDonough Improvement Committee, is credited with leading the McDonough Library and Calvary Community Center, and was the historian from the town of McDonough. .
Applicants must intend to enroll in a two or four year college in the semester following high school graduation, have completed volunteer service with one or more county nonprofit organizations de Chenango and intend to major or specialize in museum studies, history, studio art, librarianship. , education or a related field.
All nomination papers must be submitted by 4:00 p.m. on May 1 to the Chenango County Historical Society at 45 Rexford St. in Norwich.
Visit www.chenangohistorical.org/education for more information.
Historical essays presented in the book
FLY CREEK – The Fly Creek Area Historical Society's publication, "Fly Creek Area History" is available for purchase at the Fly Creek General Store.
According to a press release, the book contains historical essays collected from members, guest speakers and historians over a period of 30 years. A limited number of books have been printed and are priced at $ 25 each.
Society memberships are available at $ 15 per year per family and $ 10 per year per individual. Members receive a quarterly newsletter. Membership fees can be mailed to PO Box 87, Fly Creek, NY 13337.