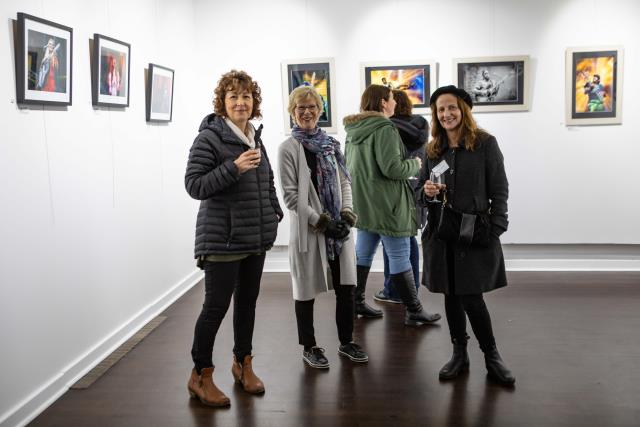 The Regional Culture, Heritage and Arts Tourism Program provides community museums, galleries and historical societies with grants of up to $3,000 to help them develop cultural tourism and preserve Australia's heritage – and the MP for Wide Bay, Llew O'Brien, encourages local galleries to apply. for some funding.
"The arts play an important role in our communities, socially, culturally and economically. I therefore encourage all arts, culture and heritage organizations run by the community of Wide Bay to apply for a Cultural, Heritage and Arts Regional Tourism (CHART) grant today.
"The program helps museums, galleries and historical societies organize events, develop new exhibitions, digitize historical collections and improve their facilities, which will provide additional attraction to encourage tourists to visit regional areas. ", Mr. O'Brien said.
Mr O'Brien said the Noosa Regional Gallery will receive a $3,000 grant to showcase local artists through the staging of PAINT, an exhibition which highlights the practices of six emerging artists based on the Sunshine Coast, showcasing both their work and their contemporary artistic practices. In the region.
"Noosa is home to a thriving and very talented arts community, and this funding will give the Noosa Regional Gallery and local artists a boost as we emerge from the pandemic," Mr O'Brien said.
The Australian Museums and Galleries Association (AMaGA) runs the program on behalf of the government.
Applications will close on April 29, 2022 or once all funding has been expended, whichever comes first.
For more details, visit the AMaGA website at www.amaga.org.au/chart.
The Morrison government is investing over $1 billion in the arts and creative sector in 2021-22.