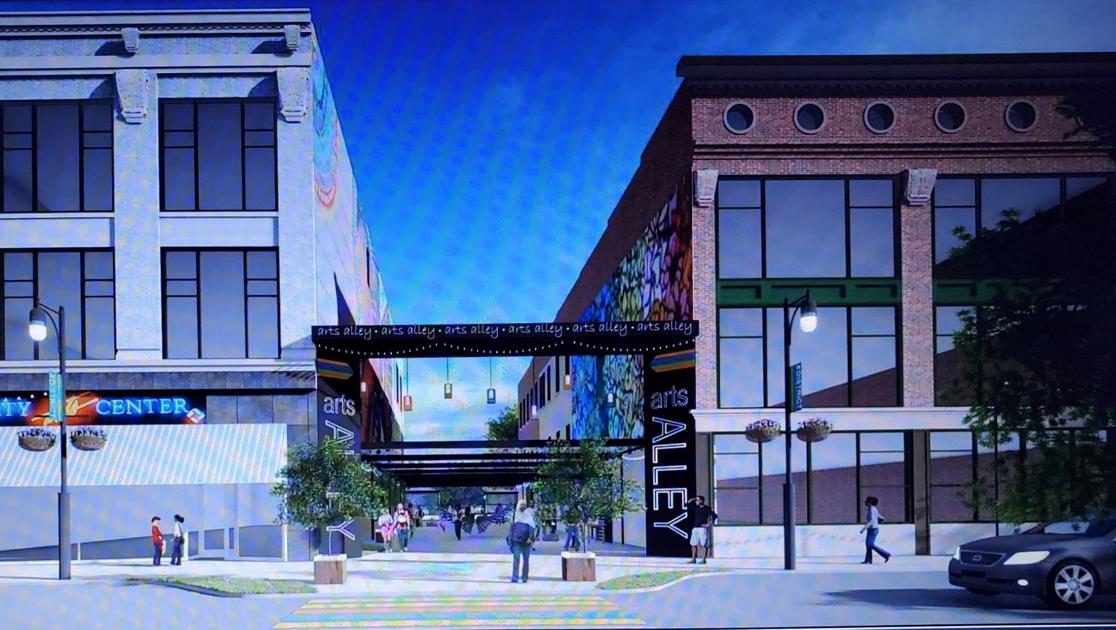 To achieve these goals, a Special Services Zone would be created with the participation of 440 small businesses in downtown Rock Island. Cullen said businesses would be approached to contribute, with fees based on the value of the property.
Of the proposed budget of $ 525,500 for the improvements, $ 350,000 would come from the special services area each year. Cullen said Moline and East Moline already have special service areas in place. Another $ 150,000 would come from the town of Rock Island each year.
The House and the City of Rock Island plan to apply for two grants from the State of Illinois to fund the remaining funding for the improvements: The Rebuild Downtowns and Main Streets Capital grant will fund upgrades to the main downtown area, including the Great River Plaza; and the Tourist Attractions and Festivals grant will help fund the creation of Arts Alley.
Both grants require matching funds, with the hope that the money will come from the city's downtown TIF neighborhood and possibly funds from the American Rescue Plan Act (ARPA).
Alderman Judith Gilbert, from Ward 3, said there are sometimes people heckling pedestrians as they pass and others playing loud music on a radio in the square.
Cullen said a public safety ambassador program could help make the downtown safer for residents and businesses.