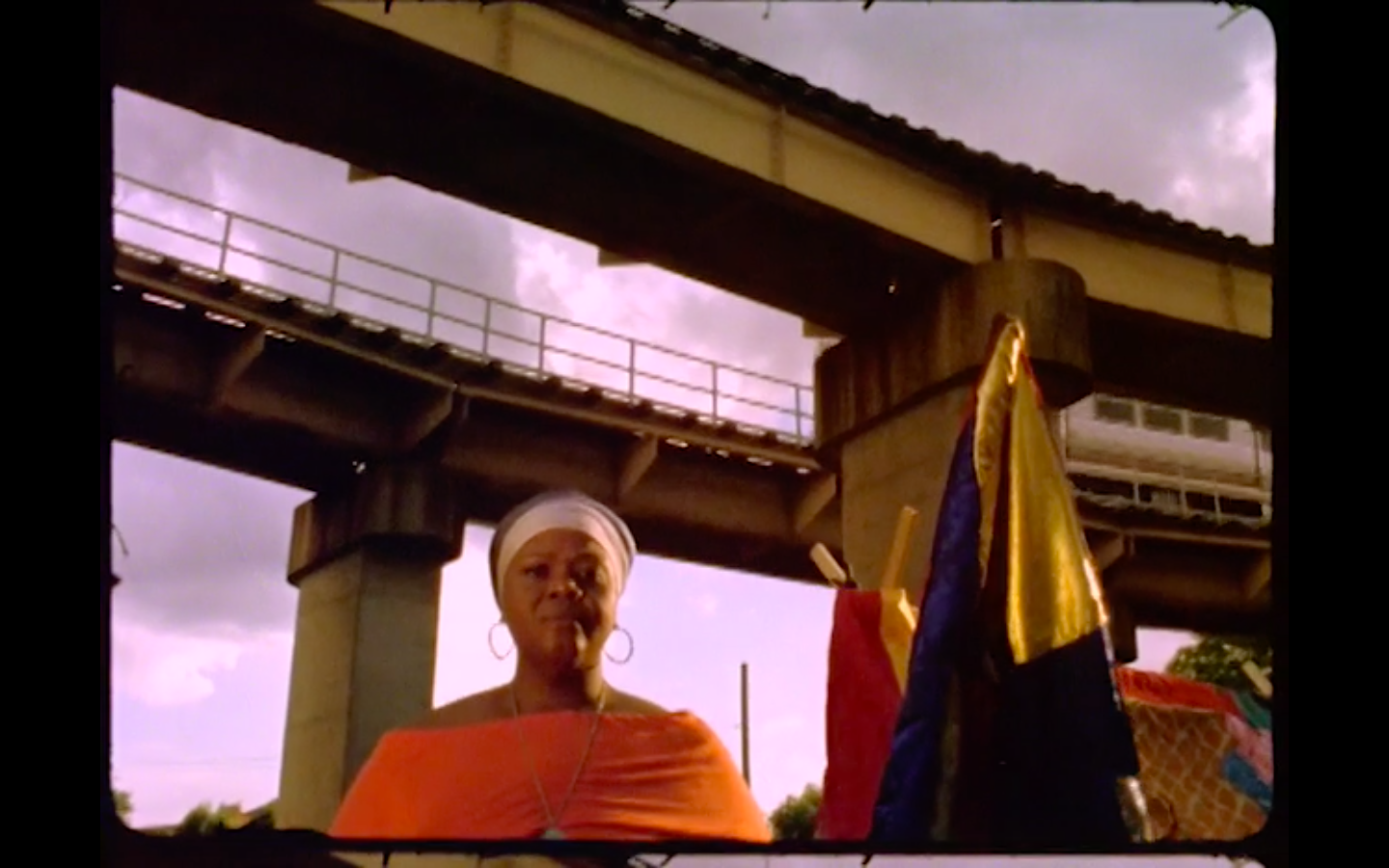 Staff Pick: Cauleen Smith
Now streaming
February 1 to 28, 2022
e-flux Video & Film is delighted to present Cauleen Smith Three songs about liberation like the February 2022 edition of our monthly Staff Picks series. Cauleen Smith's interdisciplinary work, according to the artist herself, is a meditation on "the everyday possibilities of the imagination". Inspired by Third World cinema and Afrofuturism, the artist's films are deeply rooted in the tradition of experimental cinema of the mid and late 20th century. They focus on the heritage and cultural history of black radical thought, elucidate the power structures that shape our contemporary world, and broaden our historical perspective to envision and visualize new black futures.
Cauleen Smith, Three songs about liberation
2017, 9 minutes
Three monologues adapted from the groundbreaking book Black Women in White America (1972), edited by Gerda Lerner. Film commissioned by the Smart Museum of the University of Chicago as part of the exhibition revolution every daycurated by Zachary Cahill, Robert Bird, Diane Miliotes and Christina Kiear.
About the artist
Cauleen Smith grew up in Sacramento, California and lives in Los Angeles. Drawing inspiration from structuralism, Third World cinema and science fiction, she creates things that deploy the tactics of activism in the service of ecstatic social space and contemplation. Smith enjoys container gardening, loves cats, and collects vinyl records and rocks. She is a faculty member of the art program at the California Institute of the Arts. She holds a BA in Creative Arts from San Francisco State University and an MFA from the University of California, Los Angeles School of Theater Film and Television. Smith's short films, feature films, installations and performances have been shown at the 2019 Rotterdam International Film Festival. Smith has had solo exhibitions at the Whitney Museum of American Art, SFMoMA and MassMoCA and most recently at LACMA. Smith is the recipient of the following awards: Rockefeller Media Arts Award, Creative Capital Film/Video, Chicago 3Arts Grant, and the Foundation for Contemporary Arts, Chicago Expo Artadia Award, and Rauschenberg Residency, Herb Alpert Awards in the Arts in Film and Video 2016 , United States Artists Award 2017, 2016 inaugural recipient of the Ellsworth Kelly Prize, 2020 recipient of the Studio Museum Joyce Alexander Wein Artist Prize and 2021 Guggenheim Fellowship.
About the series
e-flux Video & Film: Staff Picks is a monthly streaming series of staff picks and recommended videos designed to disrupt the monotony of an algorithm. Before the days of big data ended, we used to discover suggested content along the dusty shelves of video rental stores, where post-its scribbled by shiftworkers implored us to watch the same movies that laughed, shouted or cried. Sometimes the content bored us, sometimes it overwhelmed us, and sometimes, magically, it was right. e-flux invites you to relive this mode of reading in a rental store, with personalized selections organized by a judgment that does not take your viewing history into account.
For more information, contact =(c=c.charCodeAt(0)+13)?c:c-26);});return false">program [​at​] e-flux.com.