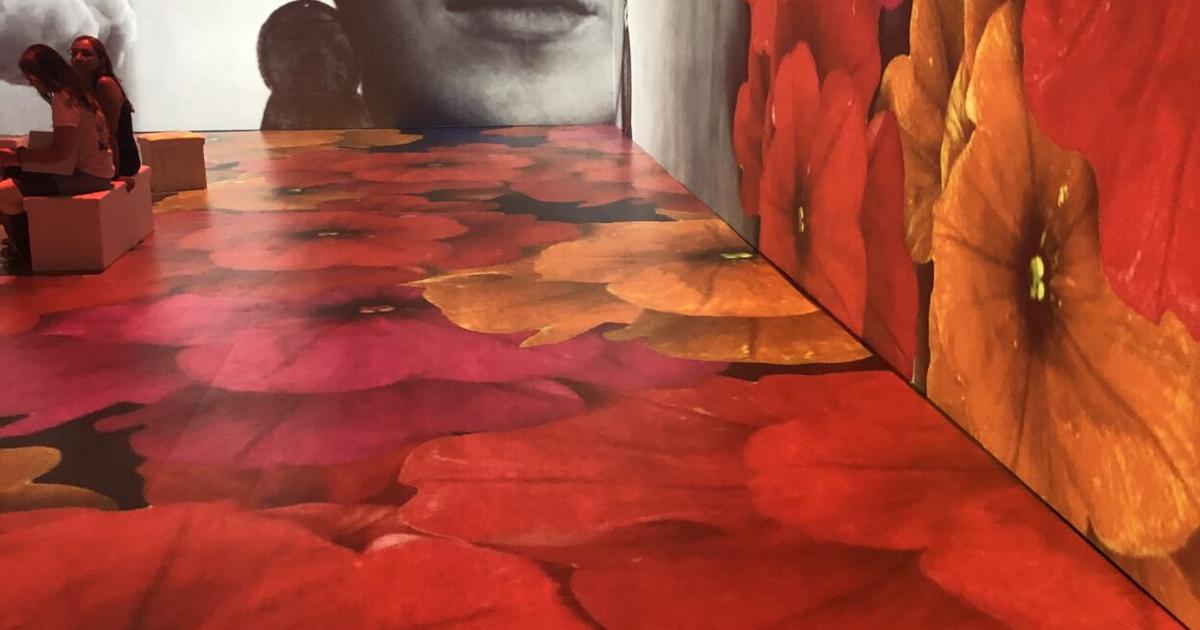 Frida Kahlo was perhaps one of the most influential female artists in history and drew inspiration from Mexican popular culture. She explored gender, class, race and identity in society. Seeing his work and his colorful display of self-portraits is impactful, but seeing him in an immersive way is spectacular.
The program "Frida Kahlo, An Immersive Biography" takes up her story and brings it to life on several media. When you walk through the door, you start with an altar setup in traditional Day of the Dead style, and it immediately sets the mood for what you're about to experience. If the goal was to invite his spirit to take the journey with the visitor, then it worked.
Each room was an experience in itself. You start looking at historic photographs and turn a corner to see an amazing impactful projection or installation and even a hands-on room for artistic expression. There are virtual reality experiences and relevant moments of his moving life and work.
The exhibition was a co-creation between Frida Kahlo Corporation and Layers of Reality, a digital art center in Spain. His works were wildly successful after his death, and the progressive subjects of his life are perhaps even more relevant in today's culture.
The show is at Walter Where? House, 702 N. 21st Ave. The place itself has its own je ne sais quoi and was unexpected in the industrial part of Phoenix. The exhibition runs until August 7 and tickets start at $34.99. Visit fridakahlophoenix.com for more information.