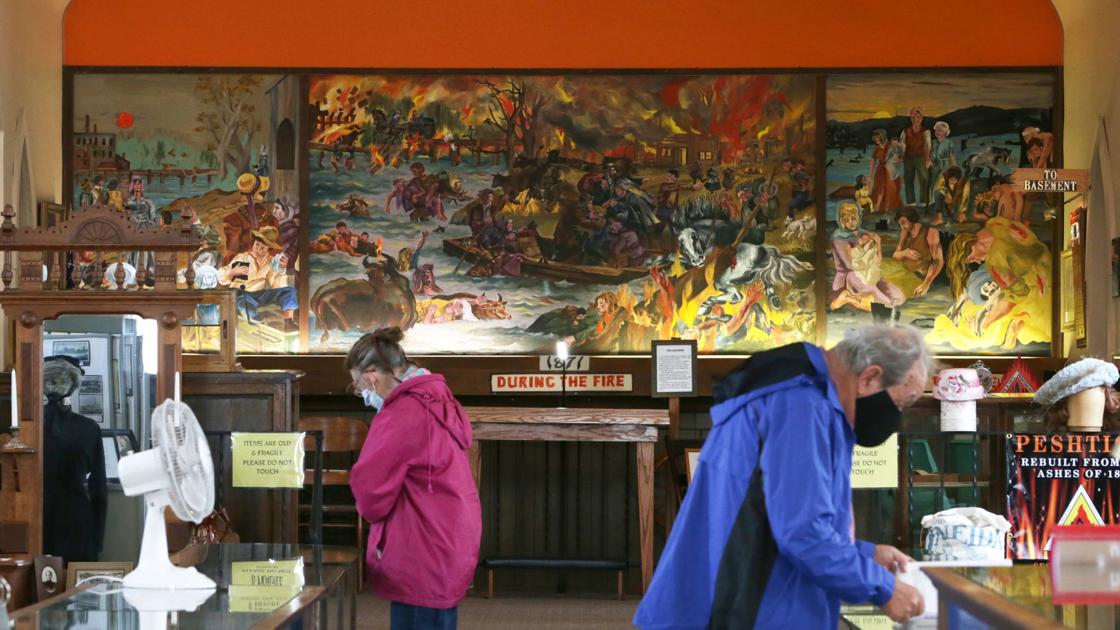 [ad_1]
PESHTIGO – The three bedroom, two bathroom home on the east side of this town blends into the neighborhood.
The front door of 150 S. Beebe Ave. is adorned with a Green Bay Packers welcome sign. The footbridge is framed by a pair of maples.
There have been renovations and additions over the years, but the story, while not visible, remains.
For some reason 150 years ago what is now the home of Wade and Kathy Schenk was spared the deadliest fire in U.S. history that destroyed not only Peshtigo but much of it. of northeastern Wisconsin.
The windswept fire, which occurred on the same day as the Chicago fire, consumed more than 1.2 million acres of land and killed between 1,200 and 2,400 people. The actual death toll is unknown, but around 800 of those who died lived in Peshtigo, where every building in the community was burned to the ground. The exception, on the night of October 8, 1871, was a house under construction a few blocks from the Peshtigo River.
"It shouldn't even be here," Wade Schenk, 62, said of his house. "When we first moved here 20 years ago there were tourist buses that stopped here three times a day and I never understood what they were doing."
After a few inquiries, it didn't take long for Schenk to discover he had a piece of history. The stories were confirmed in the years that followed when, during renovations, Schenk found charred wood used to frame his living room wall. A later roofing project revealed more blackened wood, some of which remains and is visible to those who venture into the attic of the house.
[ad_2]