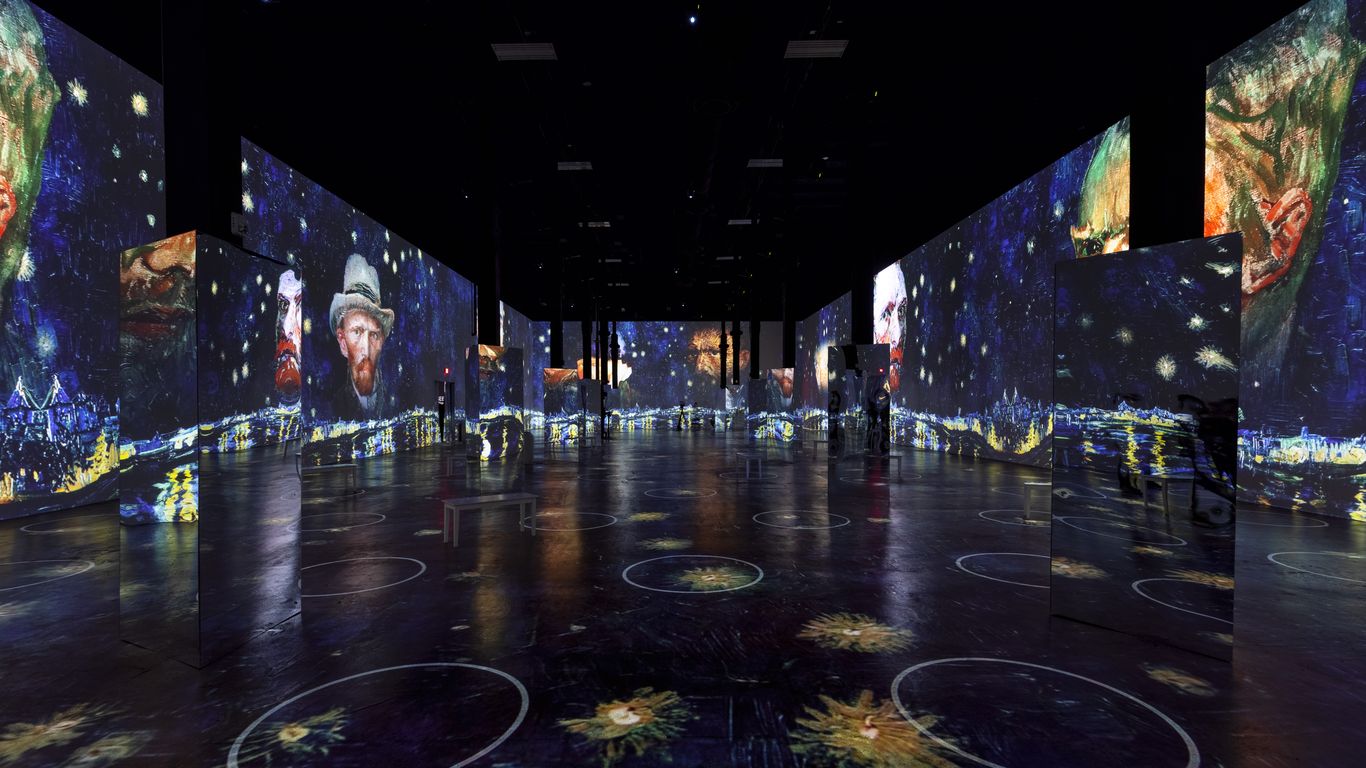 [ad_1]
Beloved painter Vincent Van Gogh may have missed the Renaissance by a few centuries, but it has its own rebirth this fall in Columbus.
What is happening: The Columbus Museum of Art is showcasing 17 works by Van Gogh and over 100 other works in an exhibition that begins today, "Through Vincent's Eyes: Van Gogh and his Sources. "
During this time, Immersive Van Gogh, an exhibition of digital projections, opened last month in a former Polaris Fashion Place furniture store. It is one of 20 temporary locations in North America for Lighthouse Immersive.
Why is this important: Columbus hasn't exhibited Van Gogh's work since 1971, museum chief curator David Stark told Axios. While unrelated, the two exhibitions encourage guests to think of the famous painter in new ways.
The museum's collection emphasizes Van Gogh's community of artists and inspirations rather than the loneliness and grief he is known for.
The immersive experience, meanwhile, makes an artist from the 1800s accessible to a young audience with Instagram-worthy swirls of color recreated using modern technology.
The plot: It's just a strange coincidence that both screens debuted here around the same time.
What they say : "It's a heavy load for two medium-sized art museums. It's pretty incredible," Nannette Maciejunes, executive director and CEO of the Columbus Museum, told Axios. She hopes this will attract newcomers.
The Santa Barbara Art Museum has helped with years of organization and will be showcasing the collection next year.
If you Gogh: Both exhibitions are open until early February.
Columbus Art Museum, 480 E. Broad St. $ 10, plus admission – $ 18 adults, $ 9 seniors, students, children 4 to 17 years old. Free entry on Sundays and always for children under 4 years old.
Immersive Van Gogh, 940 Polaris Parkway. Adults $ 40-70, children $ 30-40.
?? Alissa's thought bubble: I'm not much of an art lover, but I was really impressed with the museum exhibit. It's fascinating to see a canvas covered in the thick and vibrant brushstrokes of Van Gogh himself.
Now I feel more informed (and excited!) For my next visit to Polaris.
I recommend check both if you can, as they will allow you to appreciate Van Gogh's works in different ways.
[ad_2]