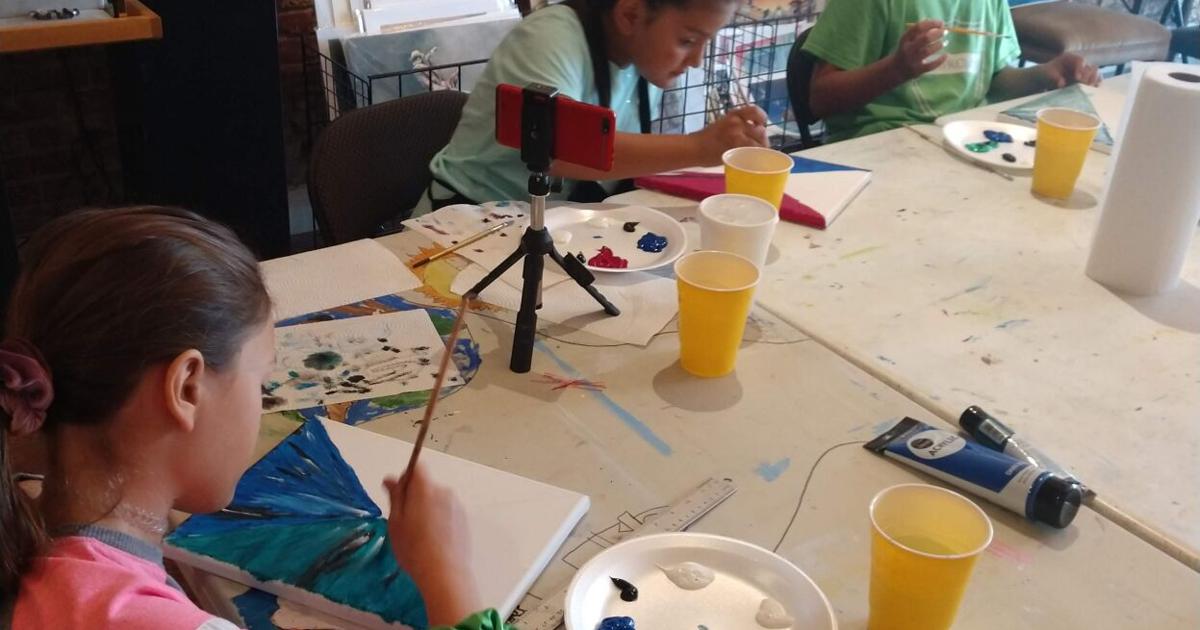 Patti Schwelo-Lopez will lead a painting workshop using alcohol inks on yupo paper to launch the Banning Art Gallery's Young Artists Workshop 2022 program, which begins this Saturday, January 22.
The Atelier des Jeunes Artistes, intended for budding artists aged 7 to 12, has been in existence for 12 years.
The next program on January 29 will feature Diane Franklin's workshop where participants will build a wire sculpture mobile based on Alexander Calder's "Finny Fish" from 1948.
An article, "The Importance of Creative Arts for Children and Teens," published on the Child Development Institute website, art provides "a wonderful way to record growth and development of your child".
Just as reading and writing develop with age, so do artistic skills. Art is a great way to learn about making choices and solving problems.
With each decision, a child's work becomes more and more of its own expression.
Through art, children learn to create something that was once only imagined, creating something visual that was once just an abstract idea.
Children who face challenges in other aspects of schoolwork may find an outlet through art-making, an opportunity to express ideas, concepts, and feelings in ways other than written or verbal means.
The Young Artists Workshop meets Saturdays from 10 a.m. to noon at the Banning Art Gallery, 42 West Ramsey St., Suite C, next to the new Jitterz Coffee Shop.
All COVID-19 precautions will be observed, including social distancing and wiping down all surfaces with disinfectant. All adults present must wear masks.
The cost of each lesson is $10, or participants can pay $40 in advance for six workshops.
For more information about the Young Artists' Studio, adult classes, and general information about exhibitions and volunteer opportunities, call the Banning Art Gallery at (951) 849-3993.
Gallery hours are 11 a.m. to 3 p.m. Wednesday through Saturday or by appointment.